In what's believed to be a first of its kind ruling, a federal court in Oregon has dismissed a direct infringement complaint against an alleged movie pirate from the outset. According to the judge, linking an IP-address to a pirated download is not enough to prove direct copyright infringement.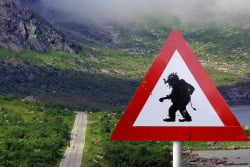 For more than half a decade so-called "copyright trolling" cases have been keeping the U.S. judicial system busy.
While new cases are still filed every week, there are signs that some judges are growing tired of the practice, and are increasingly skeptical about the claims made by copyright holders.
In the Oregon District Court, Magistrate Judge Stacie Beckerman recently recommended dismissal of a complaint filed by the makers of the Adam Sandler movie The Cobbler.
According to the Judge both claims of direct and indirect infringement were not sufficient for the case to continue. What's unique in this case, is that the direct infringement claims were dismissed sua sponte, which hasn't happened before.
continue https://torrentfreak.com/judge-dismisses-movie-piracy-case-ip-address-doesnt-prove-anything-160627/https://torrentfreak.com/judge-dismisses-movie-piracy-case-ip-address-doesnt-prove-anything-160627/