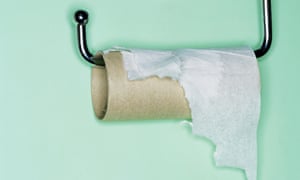 One of Beijing's busiest public toilets is fighting the scourge of toilet paper theft through the use technology – giving out loo roll only to patrons who use a face scanner.The automated facial recognition dispenser comes as a response to elderly residents removing large amounts of toilet paper for use at home.
Now, those in need of paper must stand in front of a high-definition camera for three seconds, after removing hats and glasses, before a 60cm ration is released.
Those who come too often will be denied, and everyone must wait nine minutes before they can use the machine again.
Source: Wiping out crime: face-scanners placed in public toilet to tackle loo roll theft | World news | The Guardian